Welcome to Telli Marin! Sign in | Create a login

Magnolia Avenue Salon
Why go to the City?
Address:
444 Magnolia Avenue, Suite 101
Larkspur, CA 94939
Phone:
415-891-8258
Mobile:
415-342-2710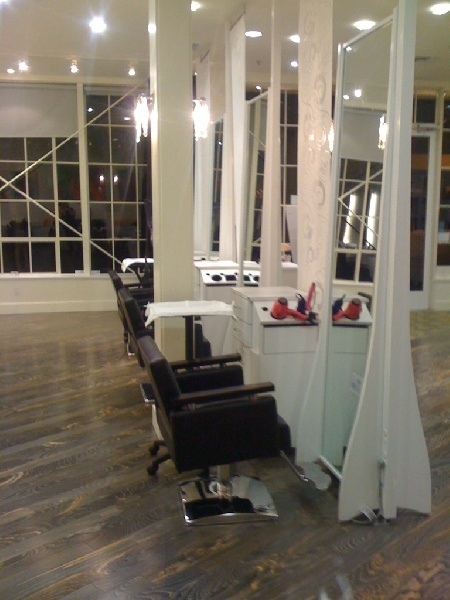 Find the style you have been searching for!
Magnolia Avenue Salon is a Hair Salon serving the Larkspur CA area with exceptional services to exceed the most demanding standards!
You'll love the fun, high-energy atmosphere here as we create a fabulous new look for you. Bring your friends and make it a visit to remember.
Get ready to experience a big city salon in the heart of Marin featuring the unstoppable talents of senior hairstylist and master colorist Karen Davis and her team. Located at 444 Magnolia Avenue in Larkspur, CA, and open Tuesday through Saturday, 10:00am to 6pm, the salon specializes in flattering color achieved through the latest techniques, set off by a fabulous cut.
Davis, a 20 year veteran of the beauty industry always asks her new clients two questions: "Do you have the right color for your skin tone? Do you have the right haircut for your face shape?" Davis also asks, "Why go to the city when you can get such high caliber, specialized service right here in Marin?" This suburban salon with downtown style is already the Marin spot for one-stop beauty, including manicures, pedicures, brow shaping, and lash coloring and expert makeup.
Filled with sunlight, Magnolia Avenue is a bright and unpretentious setting in which to relax, knowing you're in the capable hands of a team run by a star colorist and stylist. Throughout her 20 year career, Davis has worked with celebrities, politicians and many charitable organizations. She knows how to listen and treat clients well. This owner has a warm personality and her work is distinguished by long lasting results. People are sure to ask you, "Who does your hair?"
Right now, given the instant popularity, don't wait another minute to make an appointment for your dazzling new look.
###