Welcome to Telli Marin! Sign in | Create a login

Rotary Club of Tiburon-Belvedere
Fellowship and Service
Address:
1600 Mar West Street
Tiburon/Belvedere, CA 94920
Phone:
415-789-0161
Rotary Club
of Tiburon-Belvedere

Wednesday, January 22, 2020

NEWS
This week's speaker is Daniel Amir, chairman of the Tiburon Planning Commission and a candidate for Tiburon Town Council.

David Kunhardt is a Corte Madera resident, who is CEO of SolEd Benefit Corp. and a volunteer lobbyist with Citizen Climate Lobby, an international grassroots environmental group.
He began by explaining that scientists from NOAA and NASA are monitoring climate change and looked at history to see how 2019 fit into the overall picture of man-measured temperature. He added that Nature magazine recently ran a feature story about Johan Rockström of Potsdam, who is recognized for his knowledge of global sustainability issues. Rockström said that scientists have known about the existence of carbon pollution in the atmosphere since the 1880s, and over the last 30 years, since modern scientists became concerned about it, they have been looking at estimates at various stages and believe the damage is underestimated, particularly its effect on oceans.
David then explained the concept of a positive feedback loop, which increases changes, puts a system out of balance and makes it unstable. When the system reaches the tipping point, it goes past the point of return. Scientists believe the earth is experiencing 10 active tipping points. David explained that among them, we have experienced the hottest years on record since 2002, with 2019 having the hottest June, July and September. The data is available online: https://www.nasa.gov/press-release/nasa-noaa-analyses-reveal-2019-second-warmest-year-on-record. He added that people who seriously study climate change at the United Nations and IPPC (International Plant Protection Convention) have reached consensus.
Drought and increased temperatures have led to fires, causing more than 1 million acres to burn in California. He reported that much of the concern is over CO2 in the atmosphere, and the Scripps Institution of Oceanography has measured atmospheric CO2 at Maua Loa Observatory. It's possible to read carbon content in ice, and it's similar to reading concentric circles in the trunk of a tree. In 2019, the Greenland ice cap began to melt more rapidly, which affects sea level.
Jim Hanson is a professor at who directs the Program on Climate Science, Awareness and Solutions of the Earth Institute at Columbia University. In 1988, he told Congress that climate change was going to get worse. He showed that if Greenland melted entirely, the result would be substantial flooding and loss of real estate in Florida. David reported that Greenland and glaciers are already melting, and east Antarctic marine ice shelves are also starting to melt. In addition, permafrost in Siberia is melting, releasing methane (CH4, a non-polar hydrocarbon), which has 75 percent the negative effect of CO2. Several communities in Alaska are also being relocated as a result of melting permafrost.
David reported that the IPCC predicts we have 12 years to cut global emissions by 50 percent. What gives him hope is Greta Thunberg and the power of youth. He noted that the United States won't be out of the Paris Accord until November 2020, and, meanwhile, the governors of 25 states and many cities are still in and observing the goals. Coal has fallen out of favor, and Murray Energy, the largest coal producer in the United States, filed for bankruptcy in 2019. Some car companies will continue to follow California's CAFÉ (Corporate Average Fuel Economy) standards, and more than 70 percent of Americans want action on climate change. Action is needed at the national level, however, and the Sierra Club suggests that a good climate solution is one that drives large-scale change quickly, supports free market choice, is equitable and politically durable, incentivizes other countries to act and is healthy for both the planet and the economy.
Janet Yellen, former chair of the Federal Reserve, says the most efficient way to tackle climate change is to tax emissions, and a substantial number of economists agree. The idea is to "Put a price on the problem," David explained. Citizens Climate Lobby is creating the political will to address climate with a national carbon fee and dividend. Rotarian Marshall Saunders founded the nonprofit in 2007, and the culture is friendly, respectful persuasion, which aims for cleaner air, better health and the reduction of climate harm. "Even if it's [climate change] not true, it will create better conditions, making the environment better for everyone," he said.
He suggested that people support carbon fee and dividend bills and the Energy Innovation and Climate Dividend Act (H.R. 763),  which proposes a fee on carbon at the point of extraction to encourage market-driven innovation of clean energy technologies. It now has 76 co-sponsors. In addition, the demand from the public for more sustainable products is increasing.
QUESTIONS AND ANSWERS
George Landau asked about exchanges. "You're talking about carbon offsets," said David, and he explained that people can purchase certificates, and they contribute to actions like planting trees and carbon farming to offset their carbon footprint.
"Is there any action to limit population?" asked David Albert. In response, David referred to Paul Hawken's book, Drawdown, which gives 100 top solutions for drawing carbon from the atmosphere. Among them are educating women and girls and enhancing women in business around the world. Higher education equals lower birthrate, because women decide to have fewer children than their cultures expect.

David reported that Richard Muller, a scientist at UC Berkeley, was skeptical of climate change, but he and his daughter did a deep dive and looked at various factors in 2013. He became a believer, and the New York Times ran a story on his findings. (https://www.nytimes.com/2012/07/30/opinion/the-conversion-of-a-climate-change-skeptic.html). "It's a theory that came out of the scientific community and was confirmed," said David.

David Albert reported that Scientific American claims the argument that climate change is simply part of a natural cycle is erroneous. "We're not making it any better. We're making it worse," he said.
John Kaufmann asked about the effect of MacDonald's and Burger King and the consumption of large amounts of meat, and David replied that in his book, Paul Hawken says eat less meat, and it will reduce carbon emissions. If you want to help effect change, David also suggested getting rid of your internal combustion vehicle and signing up for Marin Clean Energy Deep Green.
"What about vasectomies?" asked David Albert, and David said that he did that and then adopted two kids from Kazakhstan, which worked out well.
George Landau asked if it would make a dent if we converted to solar panels.
David said that California is taking the lead on solar, but China is in first place, but it also has the largest carbon footprint. It used to be the United States, which is now second.
To find out more about Citizens' Climate Lobby, go to www.citizenclimatelobby.org.

______________


MARK YOUR CALENDAR
GREAT GUEST SPEAKERS
January 22, 12:15 p.m., Daniel Amir, chairman, Tiburon Planning Commission

_______________

  NOTEWORTHY EVENTS
St. Patrick's Day Party, 5:30 p.m., Tuesday, March 17, Belvedere Community Center
Rotary District 5150 Assembly, Saturday, March 21, Redwood High School, Larkspur, Registration begins at 7:30 a.m.

 ___________________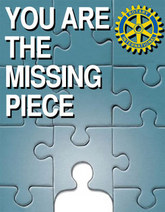 Meetings
We meet at Sam's Anchor Cafe at 5:30 p.m. for an early evening meeting on the first and third Wednesday of the month and for lunch at 12:15 p.m. on the second and fourth Wednesday of the month. Most weeks, either a guest speaker makes a presentation or we have a program. Attendance is $10. Food and drinks are no-host  We welcome guests. If you'd like to hear a speaker, offer to be one or find out more about Rotary, pay us a visit. We'd be happy to make your acquaintance.

Board of Directors Meetings
Meetings of the Board of Directors are open to all members and take place monthly at a time to be announced. For information, please send an email to judith@telli.com.

Contact us at rotary@telli.com.
If you'd like to be a guest speaker, please contact Marianne Strotz at properties@pacbell.net.

Send mail to Rotary Club of Tiburon-Belvedere, P.O. Box 220, Tiburon, CA 94920.


Follow us on Facebook: https://www.facebook.com/tbrotary. Hope you "like" us!
_________________________
Scroll down to see our photo gallery of Rotarians at work and play!
____________________

 ROTARY AT WORK

The Rotary Club of Tiburon-Belvedere supports a wide range of programs, with a focus on youth, literacy and community. We believe that reaching out to others makes a better world and encourage others to join us. Here's what we supported in 2018-2019

Youth—Investing in the Future
• Ambassadors of Hope and Opportunity: Support to provide a safety net of stable housing, guidance and community connections for young people 16 to 25, who are homeless or in danger of becoming homeless in Marin County.

• Bel Aire School's Liberia Project: Advice and support for the fifth-grade students' ongoing projects to help their sister school in Liberia, thus encouraging altruism at home and helping children in a disadvantaged country across the world.
• Dave Hutton Rotary Award for Service Above Self: An annual award to a graduating eighth-grader with a record of outstanding community service at Del Mar Middle School.

• Global Book Exchange: Support for the Global Book Exchange in San Rafael, which collects lightly-used books and redistributes them to teachers at schools with limited budgets, disadvantaged families and nonprofits that serve children, as well as schools throughout the world.
• Marielos Fund: A scholarship to send a young woman in El Salvador to medical school.
• Marin Youth Sympathy: Support for sending young musicians on a tour to perform in Europe.
• Rotaplast International: Support for volunteer medical teams to provide life-changing surgery for children with cleft-lip and palate in needy communities around the world.
• Rotary Youth Leadership Awards: Scholarships so high school sophomores and juniors can attend a special camp that guides them to develop their leadership skills.

• Educator of the Year Awards: Annual awards to outstanding educators in local schools, whose unique projects give children a worldview that encourages them to become good citizens.
Meaningful Projects—Service Above Self
• Marin Villages: Support for programs that help seniors age in their own homes. Members pay a small fee and can enjoy social get-togethers and access to volunteers for help with tasks such as getting to appointments, changing light bulbs or assisting with pets.

• Service to the Community Awards: Recognition for people who serve the community in meaningful ways, but don't often get acknowledgement.

• St. Vincent de Paul: Support for helping Marin's neediest residents obtain nutritious food, affordable housing, meaningful employment and a voice in the community.

• Whistlestop: Underwriting for Whistlestop's Thanksgiving Feast for Seniors.

District Designated Funds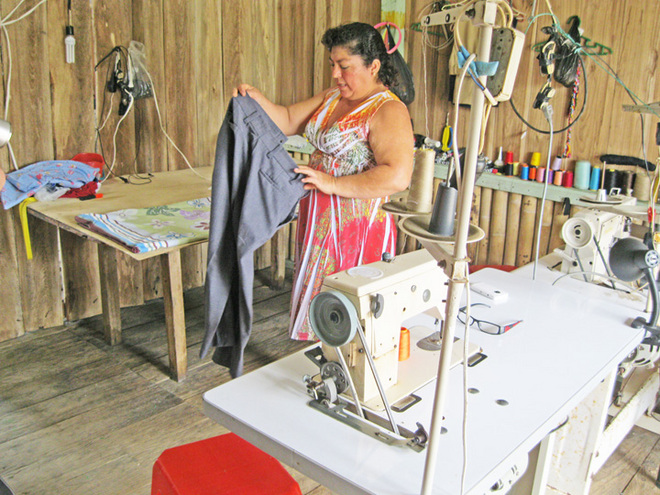 Rotary's District Designated Funds helped establish this sewing shop in Esmeraldas, Ecuador. Photo: Courtesy of Keith and Holly Axtell

Funds from the Rotary International Foundation's annual campaign earn District Designated Funds for our club. This year, we're contributing our international funds to the Rotary Club of Marin Evening's San Jacinto water project in Ecuador. For the past three years, we have contributed our funds to multi-club microcredit projects in Ecuador, Guatemala and Peru to train people in job and entrepreneurial skills and extend microloans to help them start small businesses and become self-sufficient.
District Designated Funds also support local projects, and this year our funds will go to underwrite the cost of school field trips to the Global Book Exchange and Audubon Canyon Ranch. In addition, we're donating portable bluetooth speakers to Canal Alliance so ESL teachers can fully implement the listening exercises that are part of the curriculum for English-language learners.

____________________
HELPING KIDS GO TO CAMP

President Annette Gibbs presented Jessica Hochkiss with a check for $1,000  for The Ranch from the club's foundation, which will help low-income children attend day camp. "We currently have two large summer camps going on," said Jessica, and she explained that they take kids to Angel Island every day. "The camp has gone on for 40 years," she said, and some of today's campers have parents who attended when they were young.
The Ranch is a nonprofit, and "Every little bit helps," she said, expressing her gratitude.
_______________

Past-president Linda Emberson and incoming President Annette Gibbs at the Installation Celebration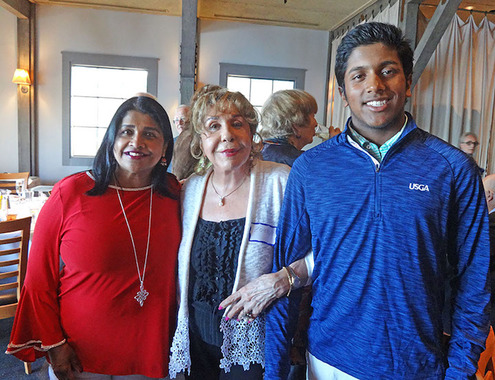 Lata Setty, Zohre Grothe and Lata's son, Deven Ramachandran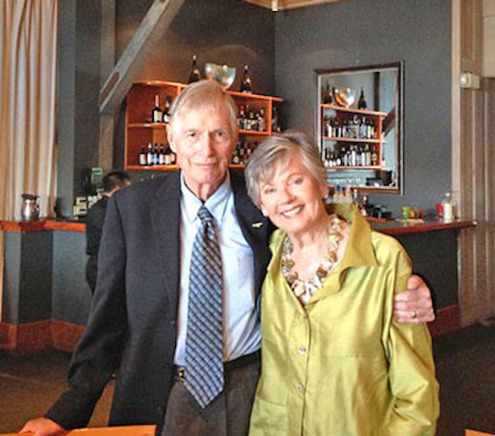 Warren and Irene Russell
_______________

Having fun at the Tiburon Classic Car Show!
Rotary in the community: Cindy Siciliano and Linda Emberson made it look easy, as they spent the day flipping burgers, hot dogs and corn on the cob for scores of happy customers.
____________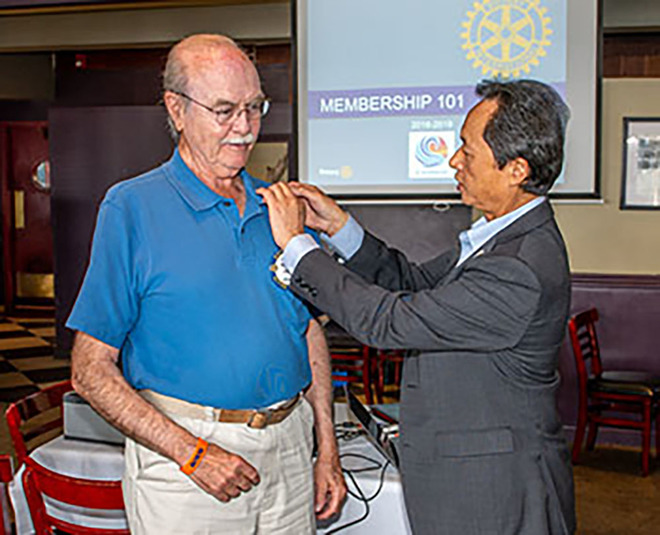 Past District Governor Ron Gin, now district membership chair, presents Mike Keran with a pin in honor of his being chosen Rotarian of the Month for District 5150.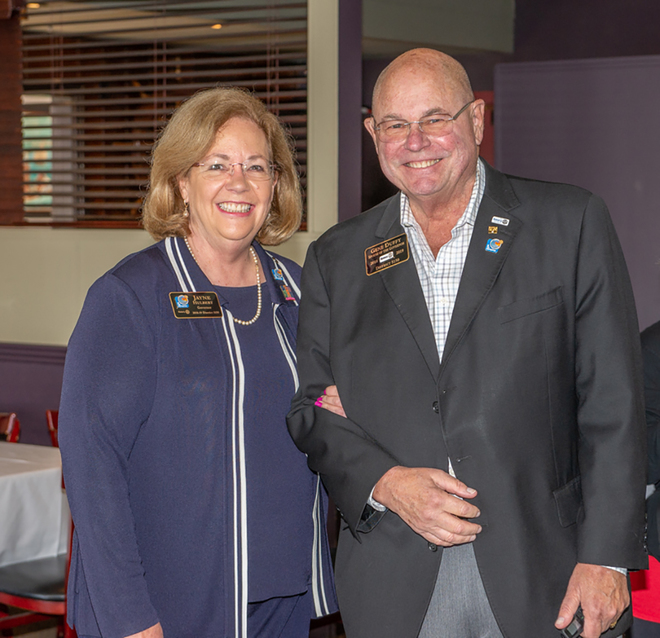 District Governor Jayne Hulbert and First Husband Gene Duffy paid the club a visit.
Cindy Siliciano of the Tiburon Sunset Rotary Club (left) and President Linda Emberson of the Tiburon-Belvedere club get ready to toss goodies to kids at the Labor Day weekend hometown parade. (Photo: Marshall Gross)
_______________

Welcome New Members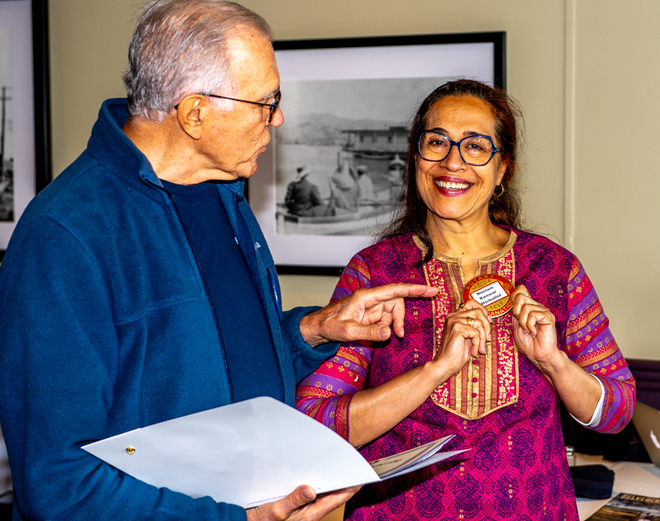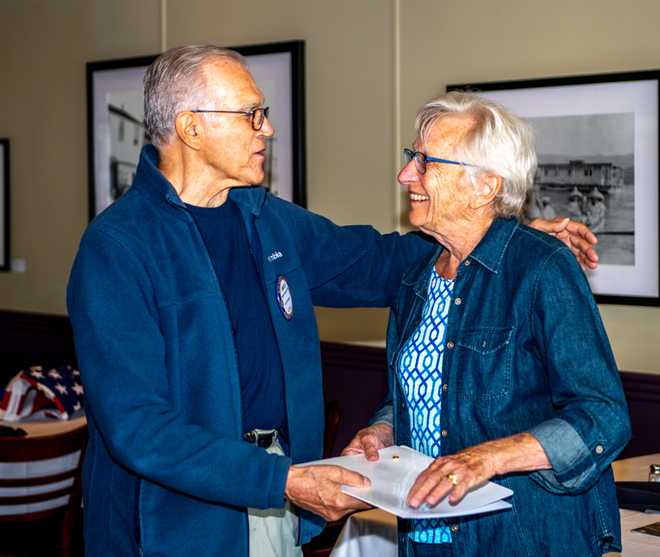 Membership chair Angelo Capozzi welcomed new members Neelam Kanwar (upper photo) and Lynn Spitler (lower photo).
_______________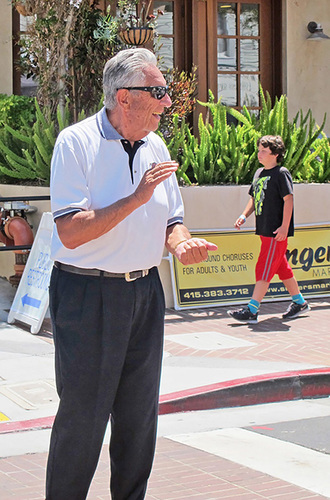 It is with profound sadness that President Linda Emberson announces the passing of beloved member Jim Deitz on Friday, July 13. Jim exemplified Rotary's motto, Service Above Self, and his altruistic spirit was a model for everyone. He was devoted to his family, loved dogs and was one of the best. We'll miss him terribly.
_______________

Good Work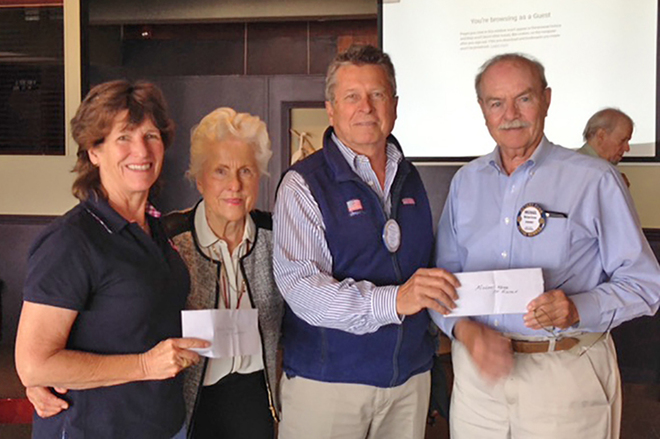 (l. to r.) Lisa Brinkmann of Marin Villages accepts a check from Marianne Strotz, and Michael Heckmann presents a check to Michael Keran for St. Vincent de Paul. Photo: Lynn Fox

_______________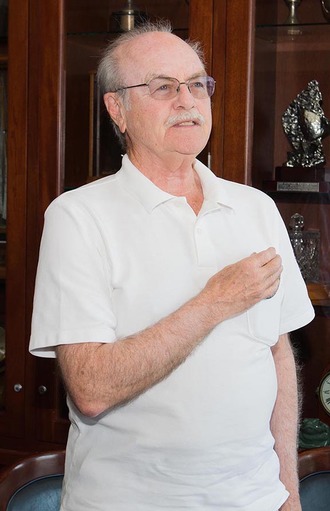 District 5150 named Michael Keran Rotarian of the Month for May. Mike's much-deserved honor is in recognition of his ongoing commitment to St. Vincent de Paul and helping the homeless in Marin County. In addition, he recruits a crew of Rotarians to serve lunch at the St. Vincent de Paul Free Dining Room in San Rafael every month. May marked the beginning of the 12th year of this service project.
_______________

Annette Gibbs (left) and Shelby Gross joined the Rotary contingent and got into the spirit
of this year's first Friday Night on Main
_______________

Celebrating Earth Day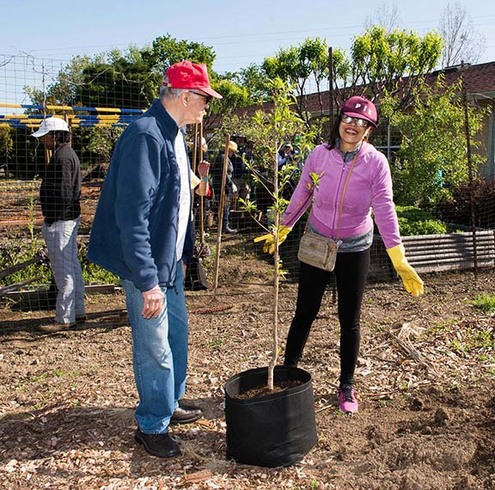 Having Fun at Friday Night on Main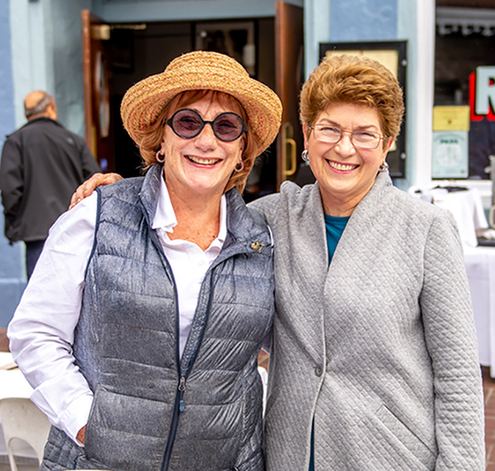 Angelo Capozzi (left) and Neelam Kanwar planted trees at Homeward Bound as part of Rotary International's initiative to plant one tree for every Rotarian. Photo: Marshall Gross
_______________
Lending a Hand at St. Vincent de Paul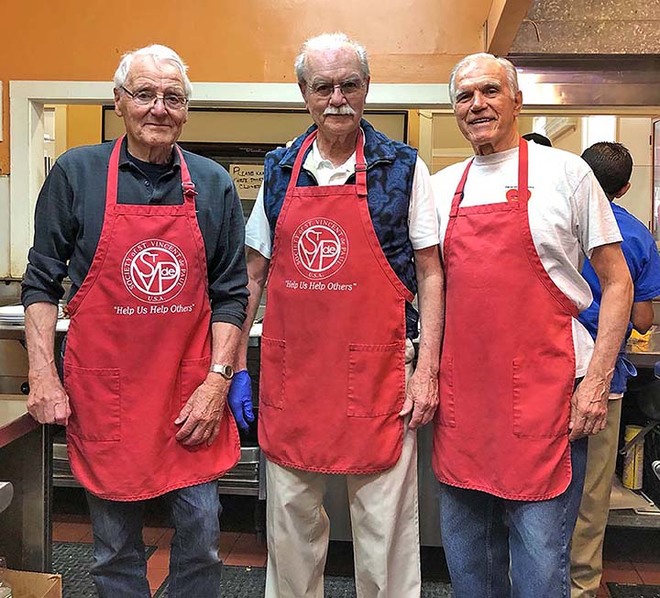 Stalwart volunteers (l. to r.) Klaus Meinberg, Michael Keran and Angelo Capozzi in the kitchen of the St. Vincent de Paul Free Dining Room in San Rafael. The Rotary Club of Tiburon-Belvedere serves lunch on the fourth Thursday of every month and will begin its twelfth year of volunteering, under Mike Keran's leadership, in May. Angelo is team leader for the club's participation in the REST program, and he and Klaus also served dinner to a group of homeless men at St. Hilary's Church the same day. Service Above Self at its best!
_______________

First meeting at Sam's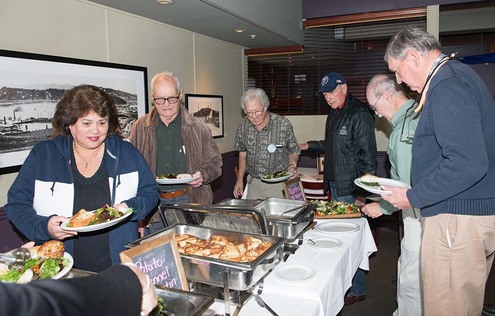 _______________

Rotary does REST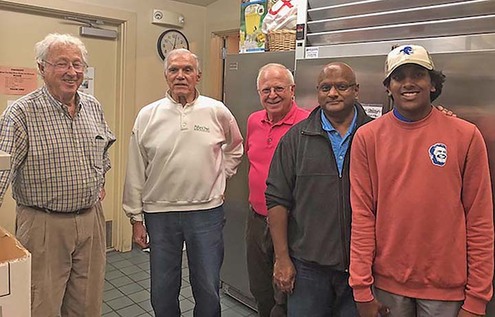 The Rotary Club of Tiburon-Belvedre hosted dinner for a group of 25 homeless men who were spending the night at St. Hilary's Church on Thursday, February 15, as part of the REST (Rotating Emergency Shelter Team) program.
Members of the Rotary crew (above, l. to r.), John Kaufmann, Angelo Capozzi, Brian Walker, Raja Ramachandran and Deven Ramachandran, took a break before serving dinner to guests in Tarantino Hall. Lata Setty, Annette Gibbs, Bill Goldberg, Zohre Grothe, Karl Hoppe and Lata Setty were also on hand to help. The evening featured good conversation, great appetites and uplifting camaraderie, as well as good food.which included homemade lasagna that Deven, Lata's son, helped prepare as a family Valentine's Day project, and Mary Kaufmann'a delicious oatmeal cookies and cupcakes decorated with hearts.
_______________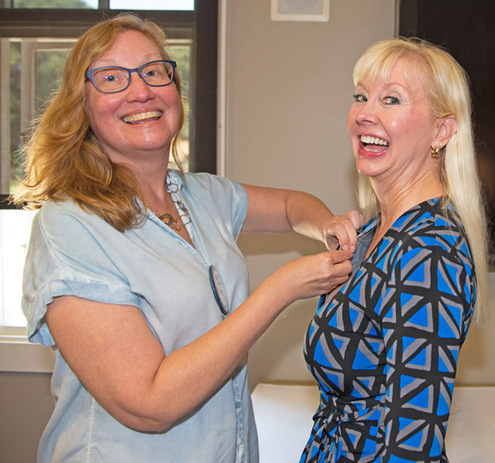 Karen Glader welcomes new member Valerie Marsh to the club and gives her a Rotary pin.
_______________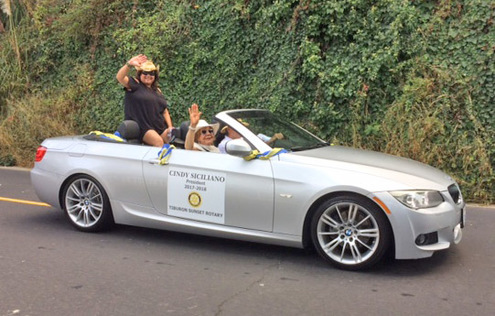 Rotarians have fun in the Day Before-Labor Day parade.
_______________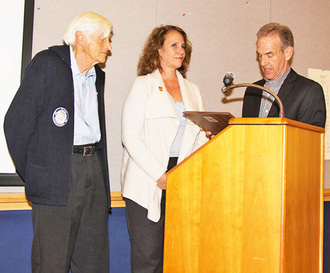 Proclamation
The Town of Tiburon issued a proclamation in honor of the Rotary Club of Tiburon-Belvedere's 40th anniversary, which we will celebrate in June, and the 100th anniversary of the Rotary International Foundation. Pictured, left to right, are George Landau, President Linda Emberson and Tiburon Mayor Jim Fraser. Photo: Marsall Gross.
______________
Visitor from Afar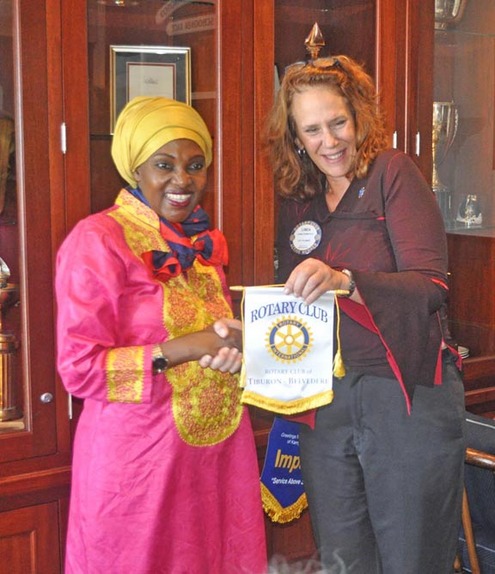 Rehmah Kasule (above left), with President Linda Emberson) is the Immediate Past President of the Rotary Club of Kampala/Impala in Uganda. She took the opportunity to visit us when she was at a conference in San Francisco in October. In 2010, she received recognition at the White House for her work in empowering women and met President Obama. She then wrote a book, From Gomba to the White House. She shared an African proverb: "When you walk fast, you walk alone. When you walk with others, you go far."
_______________

MAKING KIDS SMILE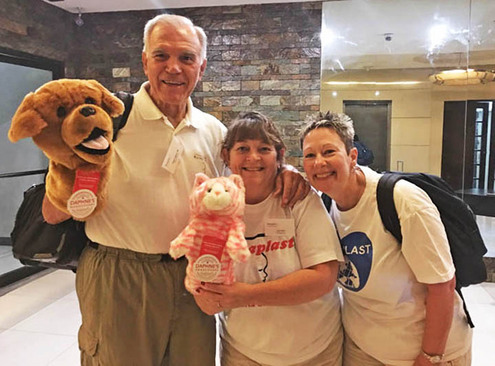 Marshall Gross donated two beautiful puppets that he won in a gift basket to Rotaplast's mission in Cebu City, Philippines. Dr. Angelo Capozzi (with the big dog) reports that the puppets are making kids smile every day before undergoing surgery, and the mission is going well.
______________

Tiburon Challenger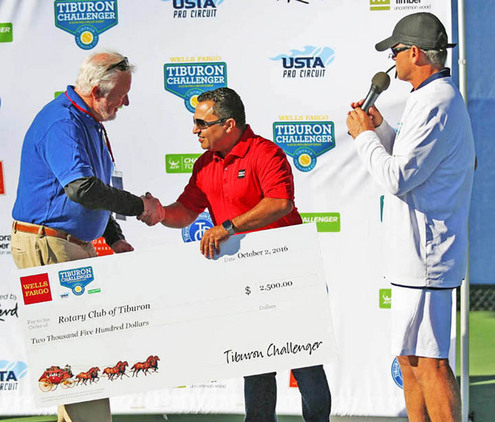 Charlie Oewel, representing the Rotary Club of Tiburon-Belvedere, accepted a generous check from Ashoo Vaid (middle) of Wells Fargo and tournament director Brendan Curry (right) at the conclusion of the Tiburon Challenger. The funds will go to the club's education projects. (Photo: Getty Images for Revd)
_______________

Rotary welcomes Kimberly Brooks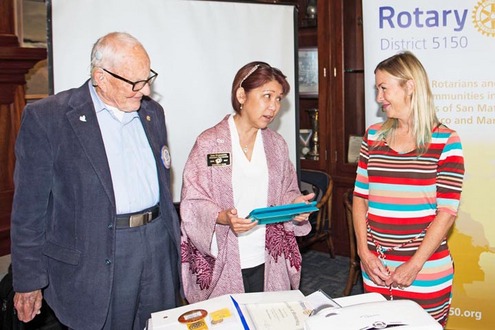 District Governor Jeri Fujimoto (center) inducted new member Kimberley Brooks (right) as Kimi's sponsor, Joe Lavigne, looked on. Photo: Marshall Gross
_____________________
DAY BEFORE LABOR DAY PARADE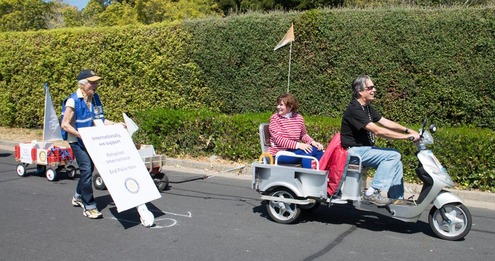 Tari Nix and friend pull wagons with books for kids from the Global Book Exchange, as Marianne Strotz walks alongside, wheeling a Rotary sign. (Photo: Marshall Gross)
To see more photos of the parade, go to www.tiburonrotary.org and click on "Photo Gallery."
____________________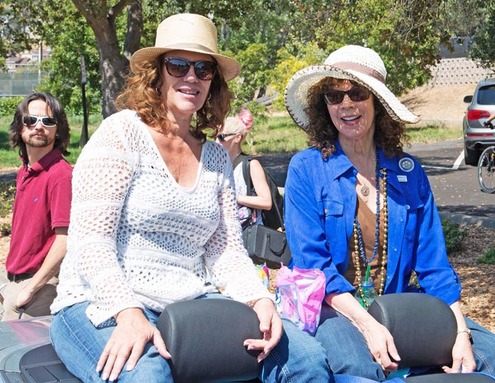 President Linda Emberson (left) of Tiburon-Belvedere and President Marilyn Nemzer of Tiburon Sunset hitch a ride with Michael Heckmann in the Day Before Labor Day Parade. (Photo: Marshall Gross)
Dana and Chester (left), making friends.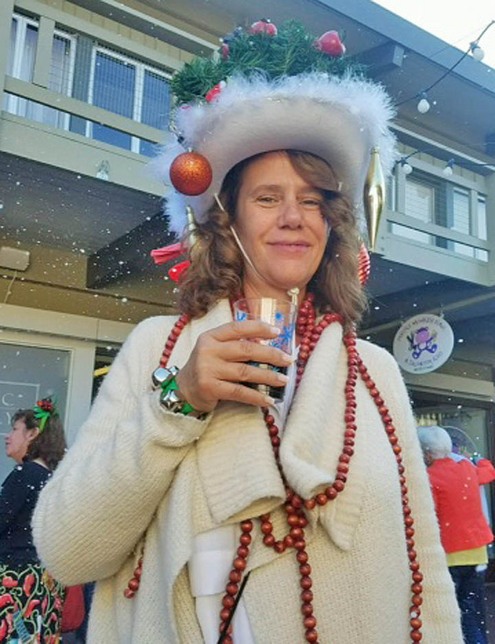 Winter in August was the theme of the Tiburon Peninsula Chamber of Commerce's mixer at the Boardwalk. President Linda Emberson took the prize for the most creative hat.

_______________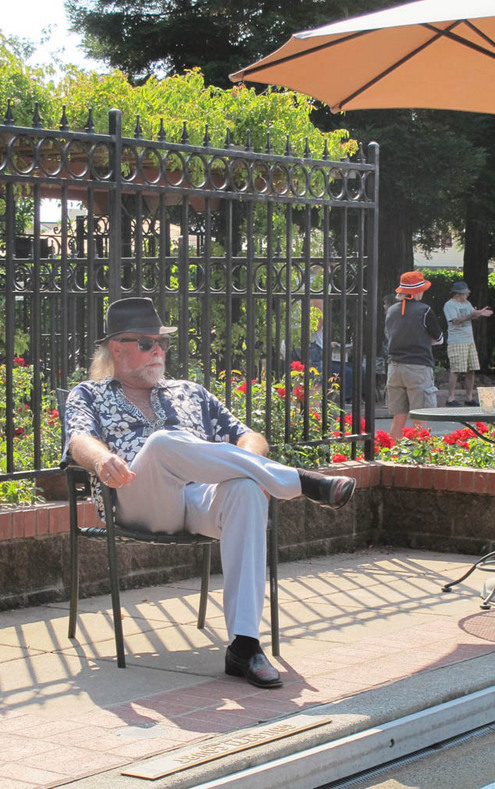 Jon Rankin views the on-court action at the annual Bocce Ball Tournament, a fundraiser for Rotaplast International. (Photo: J. Wilson)

_______________

Changing of the Guard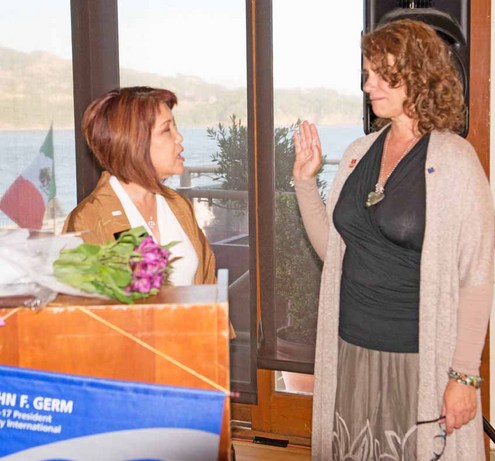 Thanks to President Marianne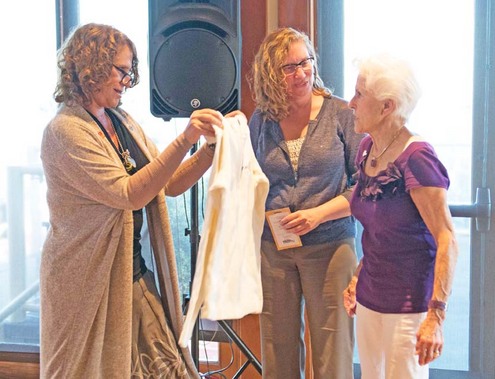 President Linda Emberson (left) thanks outgoing President Marianne Strotz (right) for her two outstanding years of leadership with a special Rotary jacket, as Karen Glader, the club's new secretary, looks on. (Photo: Marshall Gross)
____________________

Honors for Angelo
Dr. Angelo Capozzi (left) and Dr. John Kaufmann with a child who underwent surgery during a Rotaplast mission to Peru in May 2016. (Photo: Courtesy of Rotaplast International)
____________________
Service Above Self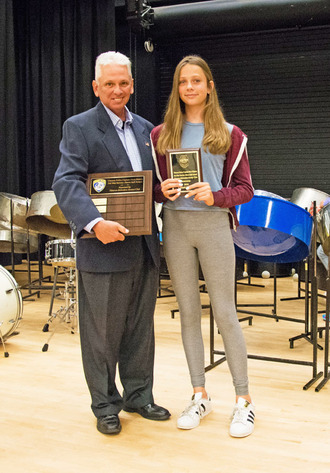 Dave Hutton presents the Capt. Dave Hutton Rotary Service Above Self Award to Kendall Hermann, graduating senior at Del Mar Middle School, for her outstanding performance in community service. The presentation took place at a special awards assembly in June. Photo: Marshall Gross
____________________
Teachers of the Year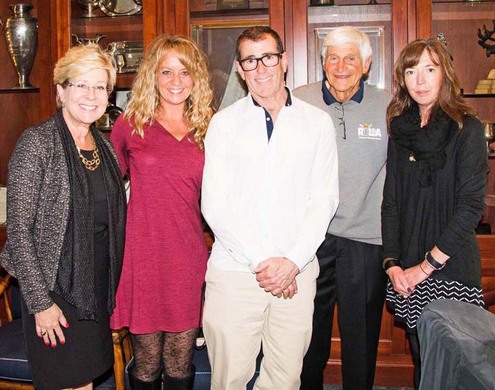 (Left to right) RUSD Superintendent Nancy Lynch, Bel Aire School's Kelly Morphy, Reed School's Ross Modlin, Rotarian George Landau and Erin Turner of St. Hilary School (photo: Marshall Gross)
____________________
Carnaval!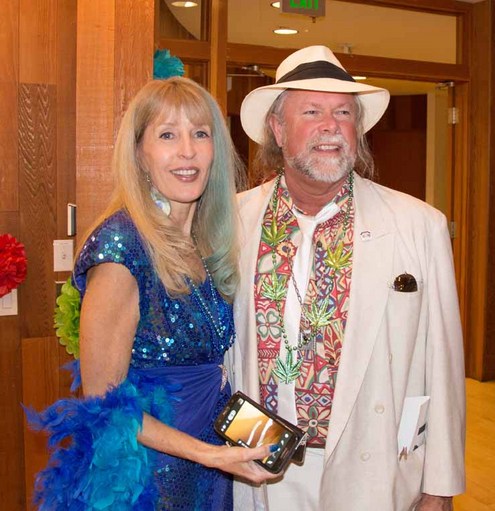 Mary Kaufmann and Jon Rankin got into the spirit of Carnaval, a fundraiser for the Rotary Club of Tiburon-Belvedere. For more, see the photo gallery at www.tiburonrotary.org. (Photo: Marshall Gross)
_______________