Welcome to Telli Marin! Sign in | Create a login

CPC Summer Music Camp 2019
Venue:
Christ Presbyterian Church in Terra Linda
620 Del Ganado Road
San Rafael, CA 94903
Phone:
415-479-2712
Dates:
Aug 12th, 2019 – Aug 16th, 2019
Times:
August 12-16, 2019 from 9am-Noon
Performance in Worship August 18, 2019
Cost:
$60 per child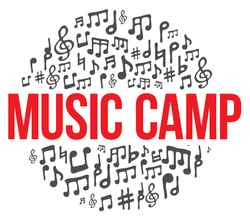 This year camp will be led by music director Steve Blum, who brings his years of experience as a choir director, youth educator, and pianist/percussionist.
In a fun and interactive environment your child will be introduced to music fundamentals. Kids will play traditional African drums, tone chimes, and mallet percussion, and learn Kodály sight reading techniques for pitch and rhythm. We will dive deep into the rhythmic and melodic language of music and develop basic vocal technique through the singing of songs.
The program will also include snacks, arts and crafts, and games.
August 12–16, 2019 from 9am-Noon
Performance in Worship August 18, 2019
$60 per child