Welcome to Telli Marin! Sign in | Create a login

Caroluna at Old St. Hilary's Landmark
Venue:
Old St. Hilary's Landmark
201 Esperanza
Tiburon, CA 94920
Phone:
415-435-1853
Dates:
Sep 17th, 2017
Times:
4 p.m.
Cost:
$20 general
$15 senior/youth
$25 & $20 at the door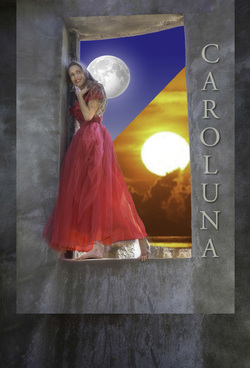 EQUILUX
An Autumnal Equinox Concert
Romantic, Impressionist and Contemporary Art Songs and Arias
Featuring grand opera arias favorites from the masters including Puccini, Mozart, Bellini, Bizet, and evocative art songs and lieder from Schumann, Satie, Debussy and more.
with: Caroluna - soprano, Jennifer M. Lee - piano, Lewis Patzner - cello and Sara Chazin - violin.
Avant-garde soprano, composer, and video artist, Caroluna performs classical, opera, jazz, cabaret, electronica, and world music. She has performed as a soloist at the XX Olympic Winter Games in Turin, Italy, at Grace Cathedral, Herbst Theater, The Fillmore, and at many other venues and music festivals both nationally and internationally. She is a featured soloist with the Musical Art Quintet and the Classical Revolution orchestra.